It's estimated that within the next ten years, about 50% of the workplace will likely telecommute.
That means there's a good chance you will be telecommuting at some point in your career.
And for good reason.
Some of the benefits of telecommuting include:
Improved productivity (by as much as 15% to 45%!)
Increased job satisfaction and company loyalty
Fewer distractions and potentially less stress providing critical feedback
Environmentally friendly
In this webinar, Lydia Mills, class of 91, will provide you with valuable information, resources, and options for structuring your work for telecommuters. Join us for a presentation by Lydia Mills, an OSU alumna, on best practices and advice for successful telecommuting.

Webinar Highlights:
By the end of the webinar, we will cover:
How to ask for a telecommuting option.
The different options for structuring work for telecommuters.
How to achieve work goals while telecommuting.
Webinar Cohosts:
Lydia Mills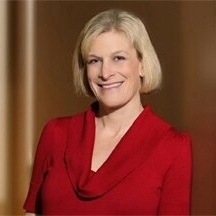 Lydia Mills '91 received her bachelor degrees from Oregon State University and her Master of Social Work degree from Portland State University. She has worked in medical social work for over twenty years, with a focus in adult and pediatric oncology, and hospice care. She worked over seven years for an outpatient oncology clinic, where she provided a supportive presence for patients and families through counseling, emotional support, and referrals to community resources as appropriate.
Most recently, Lydia began working for McKesson Specialty Health as a Clinical Program Manager, creating programs and providing support and consultation to social workers, and other disciplines, in oncology clinics across the country. When not at work, Lydia enjoys running and spending time with her family.
Yuliya Dennis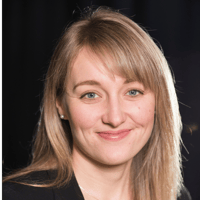 Yuliya Dennis serves as the Director of Alumni Career Services at Oregon State University (OSU) Alumni Association. She manages and oversees career programs for over 200,000 OSU alumni. She joined the OSU Alumni Association Nov. of 2016 and loves the association's mission and her role. She serves as the Assistant Vice President of Mentor Programs for Alumni Career Services Network (ACSN). Yuliya received her BA in History, and her M.Ed in College Student Services Administration from OSU.
Her motto is: Engage in what matters and support others in engaging in what matters to them.


This webinar is brought to you by Oregon State University's Alumni Association and Professional and Continuing Education.
The Alumni Association provides alumni with a variety of career development resources. Professional and Continuing Education offers Oregon State short courses and certificates nationally and internationally, which can help in obtaining a promotion or starting in a new field.