Effective networking can be your ticket to bypassing the crowded job boards and finding the best opportunities.
Learn from Sean Gordon '12 how to successfully leverage your connections to get that next job.
Networking is often described as the key to getting that next job or work opportunity. We'll go over how to make, maintain, and strengthen connections that will be an invaluable resource for your career success.

Webinar Highlights:
By the end of the webinar, you will:
Learn five ways to create connections.
Hear from a previous recruiter about how to make the best use of your connections.
Discuss how to maintain and grow your network.
Webinar Details:
Webinar Cohosts:
Sean Gordon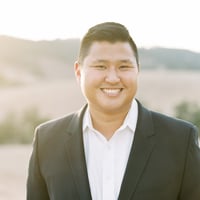 Sean Gordon '13 enjoys living in Seattle and meeting up with Beaver Alumni in the Puget Sound area. Right after graduating, he left Corvallis for the other coast and set-up home for a year in Atlanta where he traveled as a consultant for his National Fraternity. Sean explored the country while meeting with undergraduates, alumni and university officials.
He then returned to the Pacific Northwest when he took on a role in Sales, Recruiting and Account Managing for a manufacturing and engineering firm. He currently works at HomeStreet Bank as a loan officer offering residential home mortgages along the West Coast.
Yuliya Dennis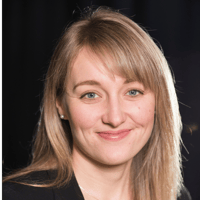 Yuliya Dennis serves as the Director of Alumni Career Services at Oregon State University (OSU) Alumni Association. She manages and oversees career programs for over 200,000 OSU alumni. She joined the OSU Alumni Association Nov. of 2016 and loves the association's mission and her role. She serves as the Assistant Vice President of Mentor Programs for Alumni Career Services Network (ACSN). Yuliya received her BA in History, and her M.Ed in College Student Services Administration from OSU.
Her motto is: Engage in what matters and support others in engaging in what matters to them.


This webinar is brought to you by Oregon State University's Alumni Association and Professional and Continuing Education.
The Alumni Association provides alumni with a variety of career development resources. Professional and Continuing Education offers Oregon State short courses and certificates nationally and internationally, which can help in obtaining a promotion or starting in a new field.