Learn Nonprofit Management Career Essentials
In this webinar, you will hear from instructor Sally Sorte and gain essential information on nonprofit careers, from fundraising and strategic planning to effectively managing your organization.
About This Webinar on Building a Successful Nonprofit
In this exclusive webinar, you will learn about:
Building a strategic plan for your organization
Developing sustainable financial plans to ensure the long-term success of your nonprofit
Navigating grants, donors and fundraisers to fund your nonprofit and the vital work you do.
If you are a nonprofit professional or looking to enter this vital field, we encourage you to join us!
Webinar Details
Webinar Host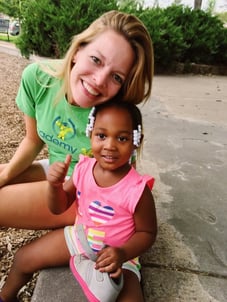 Sally believes that civic activism and social entrepreneurship are key to creating the world in which we all seek to live. Originally from Oregon, she attended Whitman College, and has earned two Masters degrees since (University of Hawaii - Masters in Education; University of Colorado - Masters in Public Administration). She brings experience in education and business from her tenure with Teach for America Hawaii and Google, respectively.
In 2011, Sally founded Academy 360, an elementary charter school designed to close the achievement gaps and address health disparities in Montbello, an underserved neighborhood in Denver. She is now pursuing her passions of writing, travel, entrepreneurship, educational consulting, political activism and teaching at the university level.