"Strength lies in differences, not in similarities." - Stephen R. Covey
Studies continue to highlight the numerous benefits of workplace diversity. It's been shown that diverse teams:
Outperform a more homogenous staff
Are more innovative
Have better workplace cultures
Regardless of sector, whether it be for-profit, not-for-profit, or government, the best way to remain relevant is to have a diverse workforce.
Join us for this informational webinar with alumni career ambassador, Kyle Weraky.

Webinar Highlights:
By the end of the webinar, you will:
Learn the basics of recruiting a more diverse pool
Understand best practices for position marketing recruitment
Learn about examples of successful diversification efforts
Discuss beyond hiring and ways to retain a diverse staff
Webinar Cohosts:
Kyle Weraky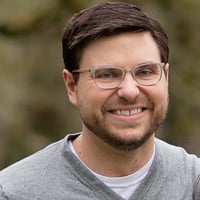 Kyle Weraky is the Executive Recruiter and Special Projects Manager for the Oregon Department of Administrative Services. He has a B.S. in Political Science from the University of Oregon and graduated in 2017 with his MBA from Willamette University. Kyle has spent the last 10 years in the public sector and has a passion for recruitment and branding. Prior to coming to the Department of Administrative Services, Kyle spent eight years working for the State of Oregon with the Department of Transportation and the Department of Education. Kyle most recently was the Recruitment Manager for Metro Regional Government in Portland before coming back to the state.
Yuliya Dennis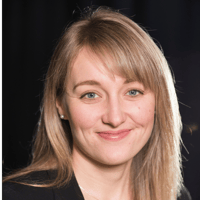 Yuliya Dennis serves as the Director of Alumni Career Services at Oregon State University (OSU) Alumni Association. She manages and oversees career programs for over 200,000 OSU alumni. She joined the OSU Alumni Association Nov. of 2016 and loves the association's mission and her role. She serves as the Assistant Vice President of Mentor Programs for Alumni Career Services Network (ACSN). Yuliya received her BA in History, and her M.Ed in College Student Services Administration from OSU.
Her motto is: Engage in what matters and support others in engaging in what matters to them.


Nathan Baptiste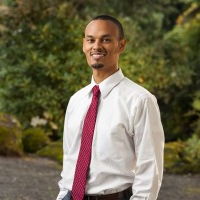 Nathan Baptiste is founder of EDI Mindfulness Consulting, LLC, a consultation firm with the mission to equip organizations with tools to create a more peaceful and equitable society in which people's race, and other demographic identifiers, cannot predict their wellbeing or outcomes in life. Nathan is an educator and mindfulness practitioner who most recently served as the Diversity Program Manager at Metro, the regional government based in Portland, OR, and previously as the Director of Inclusion & Multicultural Engagement at Lewis & Clark College. He received his BA in Sociology from Occidental College and MA in Education Leadership from Columbia University.


This webinar is brought to you by Oregon State University's Alumni Association and Professional and Continuing Education.
The Alumni Association provides alumni with a variety of career development resources. Professional and Continuing Education offers Oregon State short courses and certificates nationally and internationally, which can help in obtaining a promotion or starting in a new field.