Want the secret to effective teaching?
Hint: it doesn't require a book, lecture or even a classroom.
Register for this informative webinar and find out what can help accelerate successful teaching and learning.
Presented by Oregon State University instructors Dr. Lynn D. Dierking and Erin Hicks, this "Informal Learning Essentials" webinar will help you gain a deeper understanding of the learning that takes place out of the classroom, specifically in locations like museums, zoos, aquariums, science centers and nature centers.
About This Webinar on Informal Learning
In this exclusive webinar on informal/free-choice learning, you will:
Gain insight into fostering learning via creation, participation and exploration.

Learn more about informal learning and the opportunities it provides for learners.

Discover how to give valuable STEM and critical thinking skills outside the classroom.

Have the opportunity to ask Lynn and Erin questions about

your own unique situation to bring theory into practice in your own institution with your learners.
You will also receive a sneak peek into Oregon State's Informal Learning in Museums Professional Certificate.
Webinar Details
Webinar Presenters
Lynn Dierking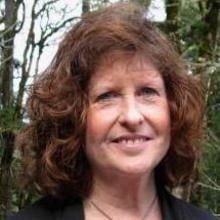 Dr. Lynn D. Dierking, Sea Grant Professor of Free-Choice STEM (Science, Technology, Engineering & Mathematics) Learning, College of Science, and Associate Dean for Research, College of Education, Oregon State University, is internationally recognized for her research in lifelong learning, particularly free-choice, out-of-school time learning (in after-school, home and community-based contexts), focusing on youth and families historically under-represented in STEM. Lynn publishes extensively and serves on the Editorial Boards for Journal of Research in Science Teaching, Journal of Museum Management and Curatorship and Afterschool Matters. In 2006 she was recognized by the American Association of Museums (AAM) as one of the 100 most influential museum professionals of the past 100 years and received the AAM Education Committee's highest award, the John Cotton Dana Award for Leadership, in 2010. In spring 2013, she and John H. Falk were speakers for the National Science Foundation Education & Human Resources' Distinguished Lecture Series. Their talk was entitled, "An ecological approach to understanding lifelong STEM learning: A story in two voices."
Erin Hicks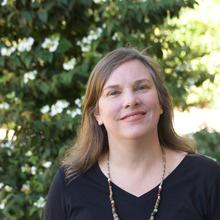 Erin is a museum professional with over 10 years of experience working on the design and development of art and history museum exhibits. Erin expanded that experience to include museum education theory and practice as she earned a masters degree in museum studies, specifically following a learning track of visitor experience and education. Her coursework and research focused on interpreting and exhibiting art collections, art education in museums, and administrative topics such as museum planning and the economics of arts and culture. Erin's academic and professional work in the field culminated into a research project entitled Second Nature: An exploration in planning and design concepts for a place- and community-based museum process.
Brought to You By



This webinar is brought to you by Oregon State University's College of Education and Professional and Continuing Education.