According to the Economic Policy Institute (EPI), "Nearly half of families have no retirement account savings at all." For those nearing retirement, the EPI reports that the median savings was just $17,000.
The good news is that it's never too early or too late to start planning for retirement. This webinar focuses on valuable tips about properly planning for retirement so you can have more freedom and independence in your golden years.*
We are glad to bring this great topic to the alumni career webinar series. This was a topic requested by many alumni as being important to their career and life planning.

Webinar Highlights:
By the end of the webinar, you will receive:
A retirement blueprint for those 50 and over.

Rules to help you properly prepare for retirement at any age.

A list of items that you can and can't control regarding investments.

Expert insight into allocation, investment, social security, and other important aspects of retirement planning.
After the webinar, join us for an Online | Career Connections: Retirement event from
1 to 1:30 p.m. with the career series webinar on retirement presenter and with other OSU alumni who have retired or are nearing retirement. Be sure to pre-register for the event. This event is via a new online platform that allows for one-on-one virtual chats.

(*Information discussed on this webinar is for educational purposes only and is not legal, tax or investment advice. For such advice, participants should contact their legal, tax or investment advisers.)
Webinar Cohosts:
Bob Poole
Dr. Poole '67 attended University of Oregon Medical School now OHSU, where he was Magna Cum Laude and received the Gold Headed Cane Award at graduation in 1972. He was inducted into Alpha Omega Alpha medical honorary.
In addition to his medical practice in Corvallis, Bob was a member of the Oregon Urologic Society as well as member and past president of the Northwest Urologic Society. Locally, he served as board president of The Corvallis Clinic Board and Good Samaritan Hospital Medical Staff. Bob also serve as a trustee for 32 years for a large 401K retirement plan.
Yuliya Dennis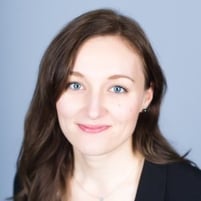 Yuliya Dennis provides career services to OSU alumni, mentoring hundreds each year with one-on-one counseling to help them achieve professional and developmental goals. Yuliya received her BA from Oregon State University in History, and her M.Ed in College Student Services Administration from Oregon State.
Her motto: Engage in what matters and support others in engaging in what matters to them.


This webinar is brought to you by Oregon State University's Alumni Association and Professional and Continuing Education.
The Alumni Association provides alumni with a variety of career development resources. Professional and Continuing Education offers Oregon State short courses and certificates nationally and internationally, which can help in obtaining a promotion or starting in a new field.