According to FreshBooks' second annual Self-Employment Report, millions of workers are leaving "traditional jobs" in pursuit of self-employment.
Currently, about 7% of jobs are held by self-employed people in the US. However, it's been predicted that within the next few years, nearly 42 million Americans will be self-employed or part of the gig economy.
If you'd like to join them, then this webinar is for you.
Webinar Highlights:
By the end of the webinar, you will learn:
The key ingredients needed before starting your own business.
The basics of how to be self-employed, such as finances, work/life balance, setting goals, and marketing.
The common pitfalls and how to avoid them.
Where to get helpful resources.
Webinar Cohosts:
Bruce Hohensee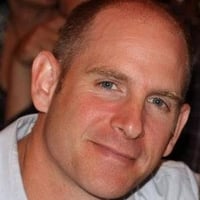 Bruce Hohensee is President of Talent Driven Consulting, a firm specializing in solving recruitment challenges for our clients. Their purpose is to assist clients to effectively find and hire people who fit with the culture of their organization.
Bruce has a B.S. in Paper Science Engineering from the University of Washington. Before starting his own business, Bruce has been the North American Recruitment Manager for Hercules Incorporated, won numerous sales awards, developed training programs and been a leader and manager with several fortune 500 companies. He and his wife, Elise, have been married for over 20 years. They have two boys (Caiden and Levi) and reside in the Corvallis, OR area.
Kimberly Jacobsen Nelson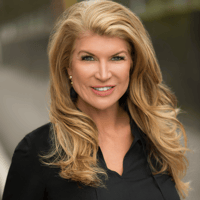 Kimberly is an award winning multimedia journalist - specializing in video, social media, print and website content.
She graduated from Oregon State University with a major in Communications and has spent 16 years as a news anchor, reporter and travel show host, and she has written articles for dozens of newspaper publications.
Through her business 5 Point Media, she has helped several small businesses with their branding, messaging and marketing efforts. She also has worked with many larger companies through her experience as an account executive at a major advertising agency. She enjoys volunteering her time to create videos for non-profit organizations and good causes.
Yuliya Dennis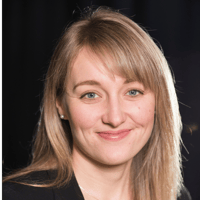 Yuliya Dennis serves as the Director of Alumni Career Services at Oregon State University (OSU) Alumni Association. She manages and oversees career programs for over 200,000 OSU alumni. She joined the OSU Alumni Association Nov. of 2016 and loves the association's mission and her role. She serves as the Assistant Vice President of Mentor Programs for Alumni Career Services Network (ACSN). Yuliya received her BA in History, and her M.Ed in College Student Services Administration from OSU.
Her motto is: Engage in what matters and support others in engaging in what matters to them.


This webinar is brought to you by Oregon State University's Alumni Association and Professional and Continuing Education.
The Alumni Association provides alumni with a variety of career development resources. Professional and Continuing Education offers Oregon State short courses and certificates nationally and internationally, which can help in obtaining a promotion or starting in a new field.