In a recent alumni survey, 90% of the responses indicated that the most important career topic for them is work/life balance.
As part of our OSU Alumni mission, we are here to provide you support in your whole career journey, which includes achieving a better balance between work and life.
Join Bruce Hohensee, an alumni career ambassador, and Yuliya Dennis '12, the OSU Alumni Association director of alumni career services, as they examine different approaches to work/life balance and discuss the top six tips for achieving a better work/life balance.
Webinar Highlights:
By the end of the webinar, you will:
Learn different approaches to work/life balance.
Learn six tips for achieving a better work/life balance.
Hear from the perspective of three professionals and how they define, manage, and navigate work/life balance.
Webinar Cohosts:
Bruce Hohensee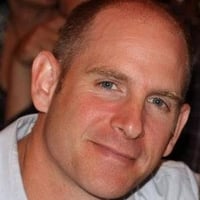 Bruce Hohensee is President of Talent Driven Consulting, a firm specializing in solving recruitment challenges for our clients. Their purpose is to assist clients to effectively find and hire people who fit with the culture of their organization.
Bruce has a B.S. in Paper Science Engineering from the University of Washington. Before starting his own business, Bruce has been the North American Recruitment Manager for Hercules Incorporated, won numerous sales awards, developed training programs and been a leader and manager with several fortune 500 companies. He and his wife, Elise, have been married for over 20 years. They have two boys (Caiden and Levi) and reside in the Corvallis, OR area.
Yuliya Dennis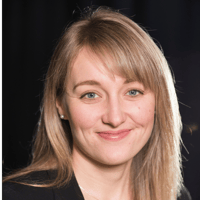 Yuliya Dennis serves as the Director of Alumni Career Services at Oregon State University (OSU) Alumni Association. She manages and oversees career programs for over 200,000 OSU alumni. She joined the OSU Alumni Association Nov. of 2016 and loves the association's mission and her role. She serves as the Assistant Vice President of Mentor Programs for Alumni Career Services Network (ACSN). Yuliya received her BA in History, and her M.Ed in College Student Services Administration from OSU.
Her motto is: Engage in what matters and support others in engaging in what matters to them.


This webinar is brought to you by Oregon State University's Alumni Association and Professional and Continuing Education.
The Alumni Association provides alumni with a variety of career development resources. Professional and Continuing Education offers Oregon State short courses and certificates nationally and internationally, which can help in obtaining a promotion or starting in a new field.